Crisp white wines like Pinto Grigio, Riesling, Prosecco, and Rosé, as well as lighter red wines like Barbera, Lambrusco, and Beaujolais, pair best with Charcuterie. The high acidity in these wines washes away the salt and fats, while the white wines' citrus notes and red wines' berry flavours provide plenty of refreshment.
Charcuterie refers to any processed meat that has been dehydrated, salted, smoked or cured using some other process.  You'll often see Charcuterie served on a platter on its own before a meal, or as Antipasto, where it is accompanied by grilled veggies, cheese, marinated or pickled vegetables and olives.
Best Wine with Charcuterie
| Type | Varietal | Food | Rating (out of 5) |
| --- | --- | --- | --- |
| Red Wine | Beaujolais Cru | Charcuterie | |
| White Wine | Sauvignon Blanc | Charcuterie | |
| Sherry | Sherry, Fino | Charcuterie | |
| Sherry | Sherry, Manzanilla | Charcuterie | |
| Sherry | Sherry, Amontillado | Charcuterie | |
| Rosé | Mâcon, Rosé | Charcuterie | |
| White Wine | Vouvray | Charcuterie | |
| White Wine | Chenin Blanc | Charcuterie | |
| White Wine | Gewürztraminer | Charcuterie | |
| White Wine | Torrontés | Charcuterie | |
| Type | Varietal | Food | |
Beaujolais Villages & Charcuterie Pairing

A light-bodied Beaujolais is the best pairing with Charcuterie.  Beaujolais is low in alcohol, and since Charcuterie is often served before a meal, it means you won't be in need of a nap before you get to your main course.  The low alcohol also ensures Beaujolais does not clash with any heat found in your Charcuterie, such as meat cured with hot pepper flakes.
Beaujolais Villages is also light and fruity with plenty of acidity to cut through the salt and fat content.  When served chilled, the fruity flavours of cherry, raspberry, strawberry and cranberry serve up a refreshing contrast against the gamey meat flavours of Charcuterie.  With Beaujolais Villages, or even better, a medium-bodied Beaujolais Cru, like a Morgon, you'll discover earthier flavours of black pepper, spice, cloves and mushrooms that complement the savoury flavours of the cured meat.
Sauvignon Blanc & Charcuterie Pairing

Sauvignon Blanc is a crisp white wine with notes of lime, lemon, grapefruit, steel, slate, stone, and grassy green herbs.  The high acidity in Sauvignon Blanc finishes clean against the saltiness of the Charcuterie, while also bringing out the best flavours in the meat.  Incredible Sauvignon Blancs are produced around the globe, however, I'm partial to Sauvignon Blanc from Marlborough, New Zealand.  I find New Zealand Sauvignon Blanc to be crisp, refreshing, and constant from vintage to vintage, so I'm never surprised, only satisfied.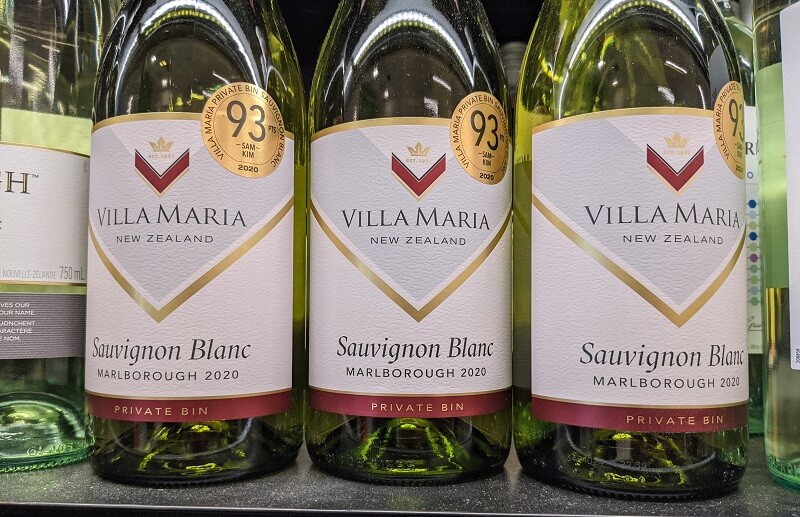 Prosecco & Charcuterie Pairing

Charcuterie platers are often put out during a celebration or event, such as a wedding and a banquet, and there's no better way to celebrate than with a glass of sparkling wine.
Prosecco is an Italian Sparkling Wine that is light, crisp, and swimming with teasing flavours of apple, pear, and citrus.  The bubbles in Prosecco whisk away all the salt and fat, keeping your mouth refreshed and ensuring the Charcuterie tastes its best.
Light and effervescent, Prosecco is the perfect way to get a party started, and as it's low in alcohol, you won't be passed out when it's time to sit down to the main meal.  If you're hosting a party, high-quality Prosecco is often inexpensive, especially when compared to Champagne.  Thus, serving Prosecco is a great way to stay within your budget while being a fantastic crowd-pleaser at the same time.
Rosé & Charcuterie Pairing

Unlike sparkling wine, Rosé is not a crowd-pleaser with males.  Most men in North America are too worried about their masculinity to be seen drinking a glass of pink wine.  Their loss as Rosé is an incredibly zippy and dry wine that serves up juicy flavours of cranberry, strawberry and citrus.  In French Rosé, you might also find some hints of herbs, but every county seems to make wonderful Rosé, thus, I tend to mix it up.
Rosé is perfect for mixed events where females are smart enough to know how great this wine is.  Bridal showers, weddings and mixed tournaments are where you'd want to serve Rosé with a Charcuterie platter.  If you're up at the hunting lodge with the boys, stick to Beaujolais villages, or one of the reds in our pairing chart above.
Charcuterie Platter & Dry Sherry Pairing

Sherry is another underrated beverage in North America, and very few people under the age of 90 seem to drink it.  For us younger folks, many of us think Sherry will be sweet, probably as we stole a few nips from our grandparents' liquor cabinets as kids.  However, Sherry comes in some extremely dry variants such as Fino, Manzanilla and Amontillado that are extremely food-friendly.
With dry Sherry, expect nutty flavours, with a hint of apple, lemon, pear and sea breeze.  The nutty almond flavours hold up to the savoury, meaty flavours of Charcuterie, while the high acidity cuts through the salt and fat of the cured meat.
I wouldn't serve Sherry at a banquet, but for a smaller gathering at home, where you're serving up Charcuterie a couple of hours after a meal, Sherry makes for a perfect way to wind down to for the remainder of the night.