Pepperoni Pizza requires medium-bodied but acidic red wines to hold up to the strong spicy and fatty flavours of Pepperoni, such as Merlot, Chianti, Baco Noir, Cabernet Franc, Barbera and Menica.
Best Wine with Pepperoni Pizza
Merlot & Pepperoni Pizza Pairing

A medium-bodied Merlot, particularly from Italy or France, will feature herbal notes of rosemary and anise that jive perfectly with the tomato sauce and pepperoni spices. With Merlot, you'll also find rich flavours of dark chocolate, mocha and smoke that are outstanding with the crispy pepperoni flavours.  Meanwhile, you'll find plush refreshing flavours of dark cherry and plum in the Merlot that lead to a long, satisfying finish.
You won't want to reach for a chewy Merlot high in tannin, as it will clash with the tomato sauce on your pizza, making the wine taste metallic and tinny.  This should be too much of an issue as this style of Merlot is often expensive from the time it spends ageing in oak.  Any Merlot $25 and under should be perfectly suitable for pairing with Pepperoni Pizza, provided it's not overly saucy.
Chianti Classico & Pepperoni Pizza Pairing

Cayenne pepper, garlic, black pepper, and fennel seed are used to season pepperoni, which is a mixture of cured pork and beef. This leaves an unmistakable flavour that pervades the cheese, crust, and tomato sauce.
Chianti Classico is the perfect foil as it is full of refreshing fruity flavours such as black and red cherry, strawberry jam and dried plum that hold up to the strong pepperoni flavours. Made from Sangiovese grapes, Chianti's rich flavours of smoke, spice, black tea, tobacco and leather are absorbed nicely by your spicy pepperoni topping and soft crust as you continue to drink.
If you're new to wine, or are only used to new world wines, you'll be surprised at how well your Chianti Classico pairs with the spicy pizza as the wine picks up on some of its flavour profiles.  It will be a wine pairing you'll return to over and over again.
Baco Noir & Pepperoni Pizza Pairing

My preference for Pepperoni Pizza is where the Pepperoni slices get so crispy that the edges curl up and act as a little saucer for all the rendered fat.  Many times I've burnt my upper lip forgetting how hot that fat gets, as well as being impatient for all that gooey cheese to cool.  Fortunately, a sip of Baco Noir cuts down on any third-degree lip burns with its refreshing cherry, blackberry, blueberry and raspberry flavour.  This fruitiness, along with Baco Noir's high acidity, cuts through the pepperoni fats along with the cheesy greasiness.  The high acidity also ensures Baco Noir won't clash with the tart tomato sauce.
Baco Noir is common along the Niagara border between Ontario, Canada and the States where the wine is grown.  Up in Canada, Baco Noir runs for under $20 and making it an affordable pairing with Pepperoni Pizza.  The rustic wine also showcases notes of black pepper, smoke, meat, and leather that further complements the spices used in your Pepperoni.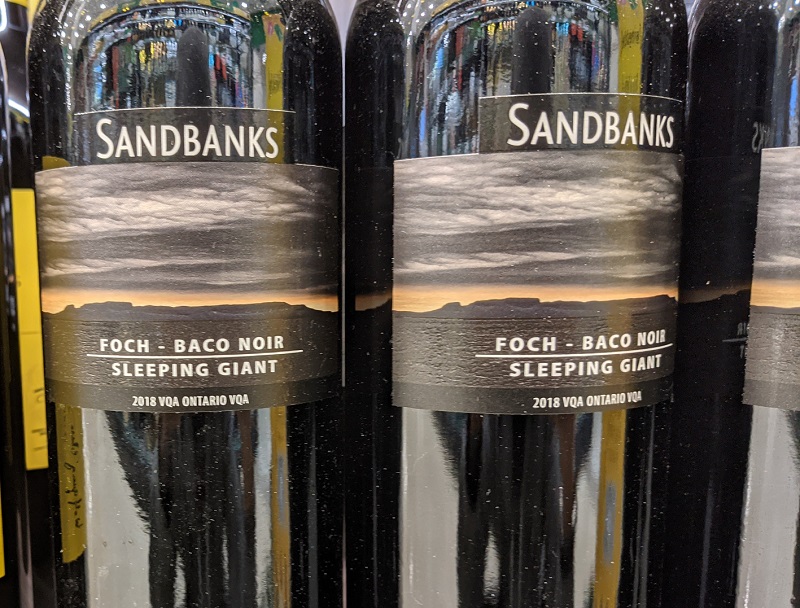 Cabernet Franc & Pepperoni Pizza Pairing

Cabernet Franc is an easy-going version of Cabernet Sauvignon, with undertones of green bell peppers, herbs, and green olives, all of which gives your pepperoni pizza some extra pizazz. Cabernet Franc is also high in acidity, so it won't clash with your tomato sauce.  You'll also find refreshing notes of raspberry, red cherry, blackberry and cassis that are bold enough to hold up to the strong pepperoni flavours.  What I love about the wine, however, is its unforgettable dried fruit finish.
With flavours of plum and black currant, Cabernet Franc does a good job of holding up to the strong flavours of Pepperoni while ending with an unforgettable dried fruit finish.
Montepulciano d'Abruzzo & Pepperoni Pizza Pairing

Montepulciano d'Abruzzo is an Italian red wine, and it is a rich wine with inky dark fruit flavours and earthy with notes of chocolate, licorice, olives, spice and black pepper that all complement the spiciness of your Pepperoni Pizza.  Montepulciano d'Abruzzo, while bold isn't so loud that it will overpower the cheese, Pepperoni and tomato sauce of your pepperoni pizza.  Best of all, Montepulciano d'Abruzzo is inexpensive, so you can enjoy a glass with any leftover slices that carry you through the week.
Montepulciano d'Abruzzo is only medium with acidity, but the tannin is only medium as well, so the wine is balanced enough to handle any tomato sauce on your pizza, provided it isn't overly saucy.  The rich flavours of blackberry, black cherry and plum also offer lots of refreshment against the salty crust and the Pepperoni spices.