Classic German and Austrian white wines like Grüner Veltliner, Riesling and Gewürztraminer are our top picks for Pork Schnitzel.  Meanwhile, for red wines, a fruity Pinot Noir or a Beaujolais Villages are delicious with Pork Schnitzel.
Pork Schnitzel is a pork cutlet that has been dusted with flour, dredged in egg, and then coated with breadcrumbs where it's then fried in oil or butter.  The toasty fried flavours of the breadcrumbs require a wine with some acidity to cut through to the meat.  Otherwise, the subtle pork flavours will become buried under the buildup of oils that will eventually coat your tongue, which gradually mutes all the Schnitzel's delicious flavours.
All of these pairings will work with Wiener Schnitzel (veal) and Chicken Schnitzel.
Best Wine with Pork Schnitzel
Grüner Veltliner & Pork Schnitzel Pairing

Grüner Veltliner is an acidic and dry white wine mostly produced in Austria, however, Hungary and the Czech Republic also make delicious versions of this aromatic white wine.  Grüner Veltliner is a clean characteristic that cuts through the beading of your pork cutlet and embraces the meat with delicious flavours of lime, lentil, peach, pear, dill, minerals and white pepper.
Pale green in colour, Grüner Veltliner is a light and zesty wine that is incredibly in balance.  With one sip of wine, you'll love how the citrus flavours sing, while the herbaceous white pepper flavours add depth and flavour to your Pork Schnitzel.
Riesling & Pork Schnitzel Pairing

Riesling is another crisp and acidic white wine with bright citrus notes of lemon and lime, along with a teasing minerality that tickles your tongue.    Riesling comes in a wide variety of styles ranging from bone-dry to sticky sweet.  Pork Schnitzel calls for a dry to off-dry Riesling, where dry means there is no residual sugar in the wine.  Meanwhile, an off-dry Riesling has a kiss of residual sugar that gives the wine a slightly subtle sweetness.  Both styles of Riesling will work with Pork Schnitzel, and the pairing works best with your personal preference.  I prefer an off-dry Riesling for Pork Schnitzel as I find the sweetness refreshing against the toasty breading of the pork cutlet.
Gewürztraminer & Pork Schnitzel Pairing

An off-dry Gewürztraminer is an aromatic white wine that smells like lychee fruit and has notes of apricot, pineapple and peach.  Gewürztraminer isn't as acidic as Riesling or Grüner Veltliner, but the rich and velvety texture of Gewürztraminer makes it wonderful with Pork. While Pork Schnitzel is delicious, it's also plain in flavour, and the vibrant lychee, peach and passion fruit flavours of Gewürztraminer add a lot of excitement to the pairing.
With Gewürztraminer you'll also find a hint of spicy sweetness.  Vanilla, nutmeg, ginger and Jasmin are all present with Gewürztraminer and add further depth to your Pork Schnitzel.
Chardonnay & Pork Schnitzel Pairing

A full-bodied Chardonnay has a buttery texture and a toasty flavour complements the Pork Schnitzel's breaded flavours.  Meanwhile, the vibrant flavours of apple, pineapple, lime and pear whirling around in your Chardonnay offer up plenty of refreshment in between bites.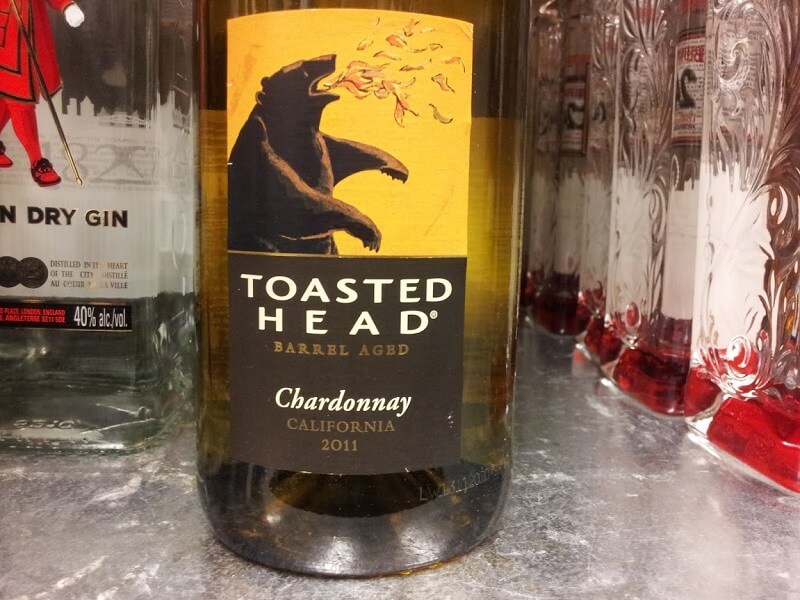 Pinot Noir & Pork Schnitzel Pairing

Pork Schnitzel is not bold in flavour, thus, you want a lighter red wine, such as Pinot Noir, to pair up with this dish.  Heavier red wines, like Cabernet Sauvignon or Merlot would overpower the Pork Schnitzel, meaning you would end up tasting more of the wine than the pork.
Pinot Noir, on the other hand, is light, fruity and acidic, so it offers plenty of refreshment against the pan-fried breading of the Schnitzel.  Swirling on the surface, you'll find notes of cherries, raspberries and strawberries in your glass of Pinot Noir that dance across your tongue.  Yet below the surface, you'll find earthy notes like mushrooms, truffles and herbs that will romance you further with their seducing appeal.
It's this earthy flavour of Pinot Noir that wine enthusiasts love, and should your Pork Schnitzel be served with gravy, Pinot Noir will complement the dish even further.