Focaccia pair best with white wines such as Gavi, Sauvignon Blanc, Chardonnay, and Champagne. Light Red Wines, such as Beaujolais, Pinot Noir and Lambrusco, are also wonderful with Focaccia but offer a contrasting experience with their berry notes. Finally, when in a pinch, Rosé often proves to be delicious with Focaccia as it provides refreshment against the Kosher or sea salt sprinkled on top of your Focaccia bread.
Focaccia is incredibly aromatic as it may be topped with rosemary, oregano, thyme, leeks, caramelized onions, olives, mushrooms and even tomatoes, depending on the recipe. Furthermore, the sea salt or kosher salt sprinkled on top further accentuates these aromatic flavours with each bite. When combined with wine, the Focaccia breading soaks up the wine, spreading its flavours out evenly, while the salt adds some extra perkiness to the wine's flavours.
Recipes vary for Focaccia, but most of the wines below will pair up quite nice as they are acidic and have complementary herbal notes. If your Focaccia is topped with tomato, I'd lean more towards an acidic and fruity red wine (from the list below) or Rosé.
Best Wine with Focaccia
Champagne Blanc de Blancs & Focaccia Pairing

Champagne is excellent with Focaccia as this French sparkling wine has wonderful notes of brioche bread and toast that complement the bready flavours of Focaccia. The bubbles of this sparkling wine, along with the refreshing flavours of apricot, citrus, pears and lemon wash away the salty flavours of the Focaccia along with the mouth drying textures of the bread. Meanwhile, the sea salt sprinkled on top of your Focaccia will enhance the complex notes of Champagne such as caramel, smoke, chalk, nuts, coffee and ginger.
Champagne refers to a specific region of France where this wine is produced, and people often confuse all sparkling wine with Champagne (sort of like how people confuse a tissue with Kleenex). While you can find some nice budget-friendly bottles of Champagne, sometimes the store you are shopping at may only carry the pricier tiers of Champagne. For a plan-B look for an Italian Prosecco which offers a budget friendly experience similar to Champagne but without the complex and deeper nuances. The pairing of Prosecco and Focaccia won't be as impressive, however, for the price, Prosecco delivers the goods.
Champagne Blanc De Blancs means the wine is made from Chardonnay grapes. Champagne Blanc de Noir is made from Pinot Noir and Pinot Meunier and will also pair up great with Focaccia, but expect hints of cola, currants, earth, raspberries and strawberries.
Sauvignon Blanc & Rosemary Focaccia Pairing

Sauvignon Blanc is famous for its herbal notes, thus it complements aromatic rosemary and other green toppings on your Focaccia. With its high acidity and refreshing grapefruit, lime, lemon and pineapple flavours, Sauvignon Blanc delivers the perfect escape to the salty dryness of the bread.
Gavi di Gavi & Focaccia Pairing

Gavi di Gavi, which is an Italian White Wine, is the perfect white wine if you want to stick to an Italian theme with your Focaccia. Much like Sauvignon Blanc, you'll find herbs and grass on the nose of Gavi, along with refreshing lemon, lime and grapefruit notes. Gavi has a softer weight than Sauvignon Blanc, and often costs a few dollars more, however, it also has a pleasant minerality that complements the kosher salt strewn on top of your Focaccia.
Pinot Noir & Focaccia Pairing

Pinot Noir won't complement the Focaccia flavours like a white wine will, however, the bread pleasantly soaks up the light and fruity flavours of Pinot Noir. Red wine and Focaccia offers an experience that is much more like jam on toast in that it sweetens things up and provides refreshment. While Pinot Noir isn't inherently sweet, it tricks the mind as you'll find lovely flavours of strawberries, raspberries, blackberries and cranberries. You'll also find an earthiness or mushroom-like funk, plus a kiss of herbs that work extremely well with any mushrooms, olives or caramelized onions baked into your Focaccia bread.
Good Pinot Noir is pricy, so unless you're willing to spend $25 or more, I'd stay away from this pairing. You can certainly find Pinot Noir for a lot less, but often the quality is lacking to the point where you are being robbed of this wine's funky elegance.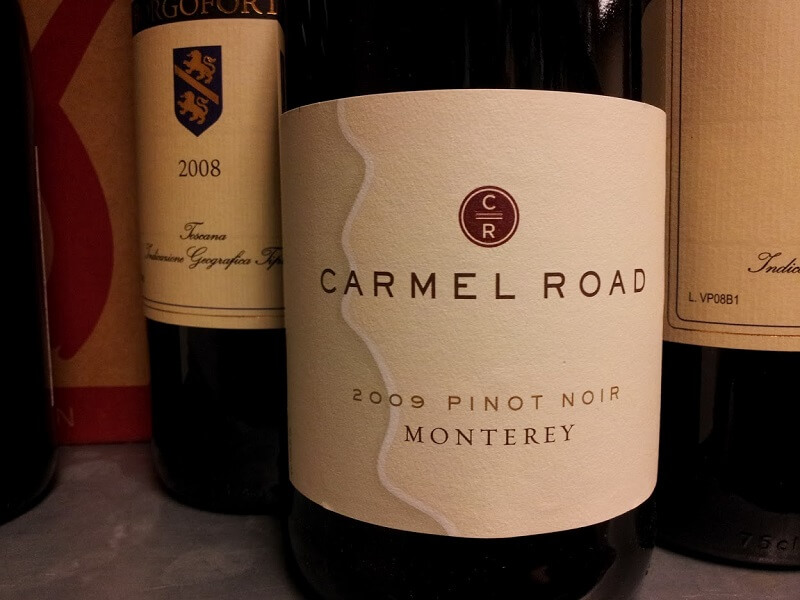 Barbera & Tomato-Topped Focaccia Pairing

Barbera is an Italian red wine that is high in acidity, so it can handle the tart and sweet flavours of the Tomato. Wines lacking acidity, or high in tannin often crumple up like a cheap folding chair against the tomato's acidity, which makes the wine taste flat and metallic. Thus, you'll want to stay away from heavy reds such as Cabernet Sauvignon, Malbec, Shiraz and Merlot in these instances. Instead, reach for acidic reds with low tannin like Pinot Noir, Chianti, Beaujolais, Sangiovese, Dolcetto and Zinfandel when eating anything with tomatoes.
Barbera also has plenty of herbal notes to blend in with the aromatic rosemary, leeks, garlic, onions and oregano topping your Focaccia. Bright cherry flavours complement the tomatoes' sweetness, while the saltiness of the bread accentuates the wine's deeper black pepper, earth, spice, toast, vanilla and dark chocolate complexity.
For these reasons, Barbera is also excellent with a meatball sandwich where you are using Focaccia as the sandwich bread.