Medium-bodied versions of red wines like Cabernet Sauvignon, Merlot, and Shiraz pair best with Meatloaf, as they are loaded with plenty of tannin to harmonize with this classic comfort food.  The meaty flavours of the dish help soften the tannin in the red wine, allowing the wines to taste more vibrant and alive.  Meanwhile, the tannin helps break down the proteins, allowing for the dish to taste more savoury and delicious.  Red wines with an acidic edge, such as Zinfandel, Beaujolais, Barbera, or Dolcetto, also make an excellent companion to Meatloaf, especially if they use lighter meats such as Turkey or Pork.
Best Wine with Meatloaf
Cabernet Sauvignon & Meatloaf Pairing

My favourite choice with Meatloaf is a medium-bodied Cabernet Sauvignon which features a bit of spiciness.  I like my meatloaf simple, in that it's mostly Beef, breadcrumbs, and maybe some herbs, onions and bell peppers tossed in.  I don't like my Meatloaf in a gravy or a tomato-based glaze either, so my Meatloaf does run the risk of being a little dry if I overcook it. (and as the dark crust of a Meatloaf is my favourite part, I tend to get a little over-zealous and overcook my Meatloaf frequently.)
The beauty of red wine with Meatloaf is that it masks any dryness with its fruity flavours of cassis and blackberry.  You also get additional flavours of leather, smoke, herbs, menthol, and chocolate, which add a touch of depth to each delicious bite of your Meatloaf.
Stick to mid-range California, Chilean, or Australian Cabernet Sauvignon for your pairing with Meatloaf.  Expensive Cabernet Sauvignon will be loaded with alcohol and tannin and is often meant to age for a couple of years before it hits its peak.  Meanwhile, a $15-$25 bottle of Cabernet Sauvignon should be ready to drink right off the shelf (go as high as your budget will allow).  While it won't taste as amazing as a more expensive bottle, it also makes for a much more logical pairing.  Meatloaf was created as a food to stretch out your budget, and thus I feel budget-friendly wines are best suited for this dish.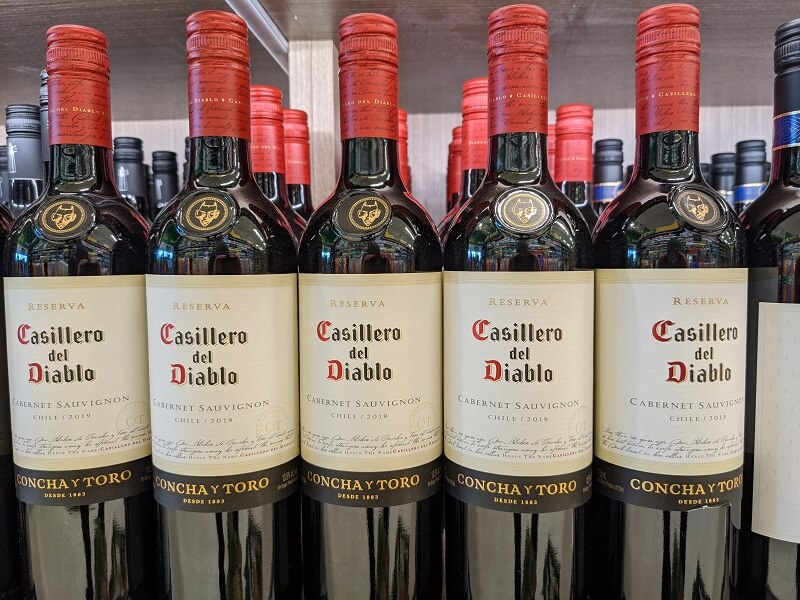 Zinfandel & Meatloaf with Ketchup Glaze Pairing

Any sort of meat can be used to make a Meatloaf, and the acidic nature of a medium-bodied Zinfandel makes it a versatile red to pair up with this comfort food as it will go great with beef, turkey, pork, sausage or any other meat used in your recipe.
Featuring fruity flavours of blackberry, blueberry, plum, raspberry and strawberry, Zinfandel will prove to be refreshing with your Meatloaf, even if you've overcooked it and it has become dry.  Zinfandel also has lovely notes of black pepper, smoke, herbs, chocolate and coffee that doll up any Meatloaf that tastes a little bland.
Meatloaf's flavours can sometimes be underwhelming, especially if you use low-fat meats and lots of fillers.  With a sip of Zinfandel, however, you'll never even notice. The bland flavours are why sometimes people add a ketchup glaze to their Meatloaf. Ketchup is highly acidic, and acidity refreshes our taste buds and also brings out the best flavours in the dish.  You'll get the same experience with Zinfandel as this red wine is also quite high in acidity, slightly sweet (with its fruity flavours) and zippy.
Again, stick to medium-range Zinfandel that are close to the $20 range.  High-priced Zinfandel are high-alcohol and syrupy monsters that are best paired with  slow-cooked ribs glazed with a homemade barbecue sauce and other meaty dishes that will make you sweat grease.
Australian Shiraz & Meatloaf Pairing

A nice jammy Shiraz is excellent wine pairing with Meatloaf as the flavours of blackberry, plum, raspberry and cherry bring forth a ton of refreshment.  You'll also find notes of black pepper, dark chocolate, smoke, spice and herbs that complement the savoury flavours of your meatloaf as well as providing a little depth to the dish.
For a Shiraz with Meatloaf, I'd go with an inexpensive Australian Shiraz if you're new to wine.  While more expensive Shiraz will taste better, those wines are better suited toward expensive cuts of steak or a delicious plate of ribs.  With Meatloaf, there is too much variation with the variety of meats, herbs and fillers used for the recipe as the dish was invented to stretch out your meals for the week by mixing meat with a host of other ingredients.  Once you get comfortable with how your Meatloaf tastes with Shiraz, continue to experiment and level up your Shiraz until you find the one best suited for you.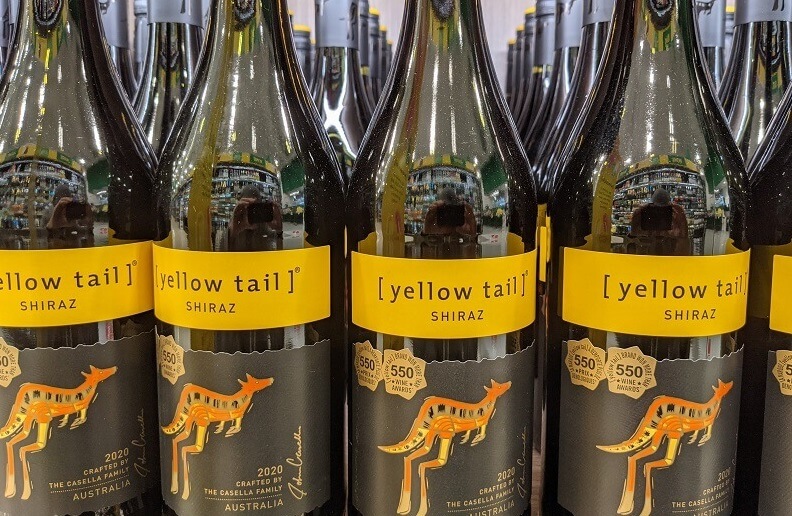 Beaujolais Villages & Meatloaf Pairing

Beaujolais Villages is an inexpensive French Red Wine that is light, fruity, acidic and low in tannin. The low tannin aspect makes Beaujolais Villages perfect with Meatloaf slathered in a ketchup based sauce. Meanwhile, the light and lively flavours of strawberry, raspberry and cranberry offer plenty of refreshment against the meaty, savoury and salty flavours of your Meatloaf. As Meatloaf is a blend of meat, seasonings, vegetables and breadcrumbs, the lighter-body of Beaujolais should hold up. If your Meatloaf is a dense block of beef, Cabernet Sauvignon, Merlot and Shiraz will make a much better pairing.
Beaujolais-Villages also has funky notes of truffle, earth, smoke and mushroom, which complements any mushrooms, grilled veggies or herbs and spices in your Meatloaf.
If you're new to wine, I highly recommend you give Beaujolais-Villages a try. Often, the French section of the wine aisle is intimidating to newcomers due to the language barrier, old-world labelling and lack of cute animals on the label. However, Beaujolais Villages is an inexpensive red wine packed with centuries of quality and well worth your effort in trying out.
Baco Noir & Meatloaf Pairing

Baco Noir is an inexpensive red wine made in the Niagara and NY region of North America.  Featuring a high acidity, Bacon Noir is a perfect wine pairing with Meatloaf that has a Ketchup glaze, as ketchup or tomatoes make red wines that are high in tannin taste like tin.  The high acidity of Baco Noir is also wonderful with Meatloaf in a creamy mushroom sauce or gravy.  Acidity cuts through fat, which keeps your palate cleansed in between bites.
Baco Noir is a medium-bodied, fruity red wine full of refreshing blackberry, blueberry and plum flavours.  However, the red wine also has a rustic side and features flavours of black pepper, leather, smoke and tobacco, which complement the savoury aspect of Meatloaf perfectly.